Allplan
Allplan is the platform for architects, engineers, and contractors. It's software for the design, construction, and management of buildings.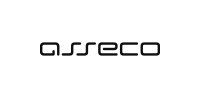 Asseco Central Europe
Asseco Central Europe (Asseco CE) is one of the strongest software houses in Central and Eastern Europe. It is active in Slovakia, the Czech Republic, Hungary, Germany, Austria, and Switzerland. Other IT and telecommunications-oriented companies are also a part of the Aseco Central Europe Group.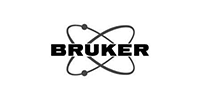 Bruker Daltonics
Bruker is the market leader in magnetic resonance spectroscopy instruments including NMR, EPR, and preclinical magnetic resonance imaging (MRI).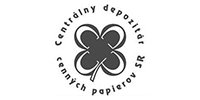 Centrálny Depozitár Cenných Papierov (SR)
The central depository's scope of activity includes primarily the following – registration of issues of book-entry securities, administration of lists of shareholders for paper form registered shares, assignment of ISIN codes, administration of securities accounts, clearing and settlement of transactions in securities, administration of the register of pledges over securities.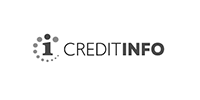 Creditinfo Solutions
Creditinfo Solutions provides diversified products and services in the area of credit risk management enabling its clients to make better-informed business decisions.
DITEC
DITEC, a. s. operates in the market of information technologies since 1992. They are one of the leading suppliers and integrators of IT in the Slovak Republic.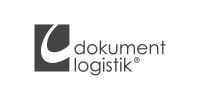 Dokument Logistik
The core business is processes optimization in the area of flow – depositing – management of documents in their digital and physical form until the end of the retention period.
Financial Administration
The main mission of the Financial Administration is the effective collection and management of customs duties and taxes, with the view of filling the income part of the state budget of the Slovak Republic and the budget of the European Union, protection of the economic interests of the state, and protection of the expense part of the state budget of the Slovak Republic.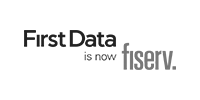 First data Slovakia
First Data Corporation is a global payment processing company and provider of electronic commerce and payment solutions.
Frequentis
Frequentis is an Austrian high-tech company that develops communication and information systems in fields such as Air Traffic Management and Public Safety & Transport (police, rescue and fire services, coastal rescue, railways, shipping, and others).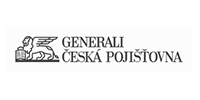 Generali Česká Pojišťovna
Česká pojišťovna is a member of Generali PPF Holding B.V. which operates in 10 Central and Eastern European countries. Generali PPF Holding is registered in the Netherlands and its main organizational branch is based in Prague, the Czech Republic.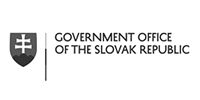 Government Office (SR)
The Government of the Slovak Republic (SR) is the head of the Executive. It is made up of the Prime Minister, presiding over it, his or her Deputies, and Government Ministers. The Government is appointed by the President of the Slovak Republic on the recommendation of the Prime Minister. For its policy and administration, the Government is responsible to the SR National Council (the Slovak parliament).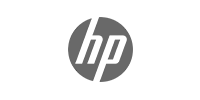 Hewlett-Packard Slovakia
HP provides technology solutions to consumers, businesses, and institutions across the globe. Offering span IT infrastructure, personal computing, and access devices, global services, and imaging and printing.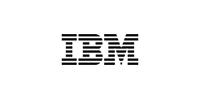 IBM Slovensko
IBM Slovakia is one of the leading IT suppliers on the Slovak IT market and with a wide network of more than 200 sellers, agents, and business partners cover the whole country and major industries.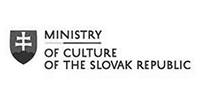 Ministry of Culture (SR)
Quality digitization and physical protection written Slovak heritage, to create a platform for modern and efficient work with digital and preservation technologies to facilitate access to online use of works.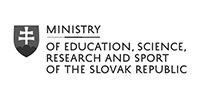 Ministry of Education, science, research and sport (SR)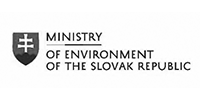 Ministry of Environment (SR)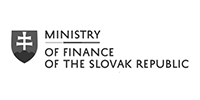 Ministry of Finance (SR)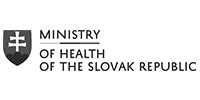 Ministry of Health (SR)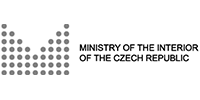 Ministry of the Interior (CZ)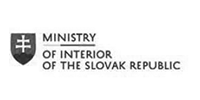 Ministry of the Interior (SR)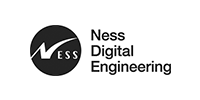 NESS Slovensko
The company provides information technology and business planning services. It operates in three sectors: software product engineering, system integration, application development and consulting, and software distribution.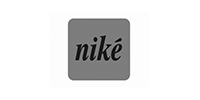 NIKÉ
The First Slovak Betting Company Niké has been on the betting market since 1991.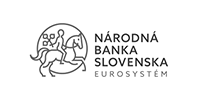 Národná banka slovenska
The national bank of Slovakia is the central bank of the Slovak republic.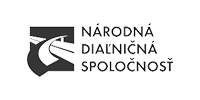 Národná diaľničná spoločnosť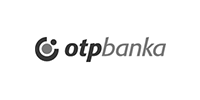 OTP Banka Slovensko
OTP Banka Slovensko a.s. operates a network of 58 branches. The standard offers banking products and services adjusted to the requirements of all generations from the youngest family members to pensioners.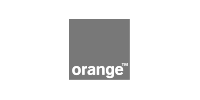 Orange Slovensko
Orange Slovensko, a.s. is a Slovakian mobile network operator, also offering fiber connection, since 1997, when it became the first mobile operator in Slovakia to operate the GSM digital mobile network.
PosAm
PosAm spol. s.r.o. implements complex supplies software solutions, services, and IT infrastructure systems to corporate customers.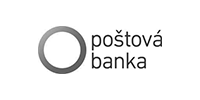 Poštová banka
With millions of customers in retail is the strongest bank. Its own network consists of 42 branches. Bank´s clients have provided more than 6,500 jobs for cash withdrawals. The standard offers banking products and services complementary insurance products, mutual funds, and retirement savings in the second pillar.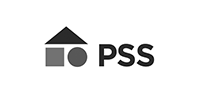 Prvá stavebná sporiteľňa
Prvá stavebná sporiteľňa (The First Savings Bank) controls almost 90% of the market building savings. In addition to an advantageous appreciation of funds, it also offers several types of loans, e.g. for the purchase, construction, or renovation of housing, but also for household equipment.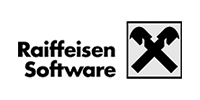 Raiffeisen Software GmbH
It is the software house of the Raiffeisen Banking Group Austria and one of the largest IT service providers in the country. They have been creating IT solutions for over 50 years. With user-friendly IT systems, they support the daily business of Raiffeisen banks in Austria. Their IT solutions set standards in the financial sector.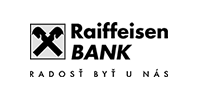 Raiffeisenbank
Raiffeisen Bank is part of Raiffeisen Bank International.
Regional Card Processing Centre
RCPC is a sister company of Tatra Banka and belongs to the Raiffeisen group. Its purpose is to serve all Raiffeisen group banks in a matter of card systems, both credit and debit cards. This is done on both the Issuer and Acquire sides.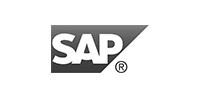 SAP Slovensko
SAP SE (Systems, Applications & Products in Data Processing) is a European multinational software corporation that makes enterprise software to manage business operations and customer relations.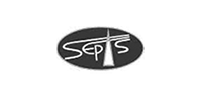 SEPS
SEPS guarantees the safe, reliable, high-quality, and cost-effective operation of the transmission system and ensures its sustainable development and technological advance, taking into account the principles of environmental protection.
Sberbank CZ
It is a modern bank with a complex offer of products and services for natural persons, small and larger companies, and huge corporations. Sberbank CZ is a subsidiary of Sberbank Europe AG, which is part of the Sberbank group.
Slovak Telekom
Telekom brand offers a complex portfolio of voice and data services provided via fixed and mobile networks. It also constantly introduces international know-how, innovative solutions, and cutting-edge technology trends to the market. Slovak Telekom is a member of the multinational Deutsche Telekom Group.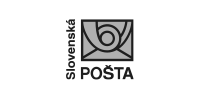 Slovenská pošta
Slovenská pošta, a. s., is a leading provider of modern communication, distribution and payment services in the Slovak republic.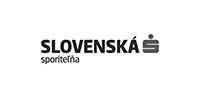 Slovenská sporiteľňa
Slovenská sporiteľňa is the largest commercial bank in Slovakia. It provides comprehensive banking services to more than 2 million clients. It administers almost 6 million accounts, which proves its stable position in the Slovak banking sector.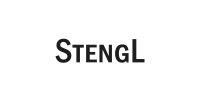 Stengl
Stengl a.s. is an experienced company in the middle European market across all sectors of the national economy. The Center of customers constitutes private companies, self-government, and state organizations in Slovakia, Germany, Austria, and the Czech Republic.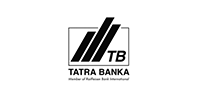 Tatra banka
Tatra banka is a commercial bank in Slovakia. It was founded in 1990 as the first private bank in Slovakia. It took the name of the former bank, established in 1885, but not its assets. It started financial operations in December 1991.
VIENNA INSURANCE GROUP AG
Vienna Insurance Group is an insurance group operating in Austria, Central, and Eastern Europe. Successfully has positioned itself in 30 countries. By offering innovative products, local Group companies provide insurance solutions that are in line with the needs of the people.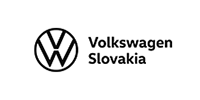 Volkswagen Slovakia
Volkswagen Slovakia is an automobile factory and a jointly located test track in Bratislava, owned by the Volkswagen Group. It is one of the biggest employers in Slovakia as well as one of the biggest exporters.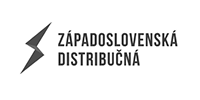 ZSDIS
Energy supplier, for the western region of Slovakia. ZSDIS makes significant investments in the upgrade and development of distribution facilities and online services for its customers.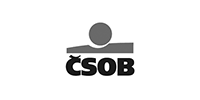 ČSOB
Československa obchodní banka, a. s. is a universal bank operating in the Czech Republic.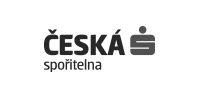 Česká spořitelna
Česká spořitelna, a.s. is a modern bank focused on retail, small and medium-sized companies, towns, and municipalities. Also plays an indispensable role in the financing of large corporations and the provision of financial markets.
Železničné telekomunikácie
Železničné telekomunikácie is the largest internal unit ZSR providing a wide range of services in the areas of Informatics and Telecommunications with contractually guaranteed quality parameters.